Evi Kokalari-Angelakis Getting Candid About the Astoria/LIC Real Estate Market on Commercial Observer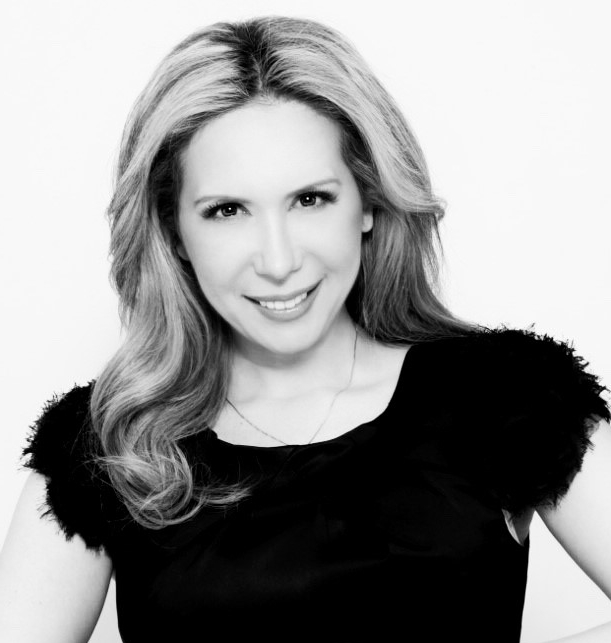 Commercial Observer
Getting Candid About the Astoria/LIC Real Estate Market
SEPTEMBER 10, 2018 8:34 AM
---
---
Signs of Long Island City and Astoria's real estate evolution are everywhere you look in the fast-growing Queens neighborhoods. In the former, 1QPS Tower is under contract for $284 million and in the latter, developers just secured $65 million in financing to develop yet another massive residential project.
Companies like Durst, Rockrose, Tishman Speyer, and TF Cornerstone have been investing heavily in the area, and the Vernon Boulevard stretch of the old Astoria is developing rapidly, with almost 5,000 rental units set to hit the market in the next four to five years.
But hot markets have their ups and downs, and Astoria/LIC is no exception. Even the most desirable markets can drive expectations that exceed reality.
Evi Kokalari-Angelakis, founder and owner of the Astoria-based Golden Key Realty Group, has worked real estate in the area for almost 20 years. These days, she regularly sees projects that have been sitting on the market for over a year stalled by their owners' reluctance to drop their prices.
Angelakis believes the Astoria/LIC market can offer investors highly profitable opportunities, but also understands the recent months' challenges the industry has faced, particularly within the value-added multifamily segment.
"Let's address the real problem here. The prices are still very high," Angelakis said. "Twenty seventeen was a slow year, and there was a lot of uncertainty in the market. Were we on the verge of another recession? Many in the industry were scared and confused, but most believed the market was adjusting itself and we simply had to ride it out. The last ones to catch up with this reality were the sellers. This holds mostly true in Queens, as many of the properties are owned and sometimes operated by the same family for over 30 years. It is difficult to convince these sellers about the truth of the market when they see a market filled with overpriced properties."
While some owners set their prices too high, Angelakis says brokers share the blame as well.
"Brokers will often accept an assignment at any price just for the chance to sell the property. This not only hurts their clients, but the entire market. Instead of saying, 'I understand you want $15 million, but the reality is, your property is worth only $11 million', they will simply accept the high price and hope that by heavily advertising it, they will get it sold."
According to Angelakis, the multifamily sector has suffered the most damage of this regard.
"It's the $100 million-plus sector. There are several such properties on the market in Astoria/LIC right now, and some of them have been sitting idle for over two years," she said.
"All these properties were built four-five years ago and have 421-a in place. The sellers have a hard time understanding that their property financials do not justify the asking prices. Although the rate of the return is great now, the tax abatement starts fading out in the next 7-8 years, reducing the cash flow by at least 20 percent and decreasing the property value in the process. No one in their right mind will buy and operate a property, only to exit at the same price point 10 years from now."
Angelakis advises owners currently marketing their properties to accept this reality, adjust their prices accordingly, and sell now for what will surely be a profitable price.
"The faster they drop the price, the better off they'll be, because the interest rate might go up again and the market may take another hit," she said.
All of this, though, is good news for buyers, as Angelakis believes this market correction will be fully felt over the next six months. "That makes now the perfect time for investors to start negotiating deals," she added.
"I think over the next six months, a lot of sales are going to happen in Queens, even the larger ones," Angelakis said. "Personally, I am wrapping up a deal which is in the $100 million range which sat on the market for a long time, as it was overpriced by at least 35 percent."
In Astoria/LIC, Angelakis is particularly enthusiastic about the section of Vernon Boulevard that runs along the water, where development has yet to reach what she considers its significant potential.
"Investors should focus on building in the Vernon Boulevard area, which is right by the water," she said, noting that the Durst Organization is currently developing a large residential project there and that other big names will follow soon.
"It's going to be completely built-out at some point, just like Center Blvd. in LIC."
Angelakis also believes that developers are missing a large potential market in not considering that area for condominium development.
"The demand for rental units is very high, but developers are not really considering building condominiums because they want to take advantage of 421-a," she said. "It's a pity, because everybody that can afford $60 per square foot in rent can also afford to buy. There will be a cry for condominiums in that area in the next five years."
All of this is indicative of how desirable Astoria/LIC has become. Angelakis notes that while getting large dollar investors to consider the area was once a challenge, today they understand its value.
"Ten years ago, it was very difficult to approach the big companies and explain why Astoria is such a great spot to invest. You had to chase them. I don't have that problem anymore," she said.
"The only problem I have right now is that I don't have enough inventory, and I am not referring to development sites only," she said. "I'm talking about office buildings and storage facilities. I have clients that beg me, 'Get me something in Astoria, even old warehouses we can convert.' That thing of, how do we bring investors here? Well, they are here already, and they are here to stay, so the chase is over!"